Spring arrives first in Cornwall!
Cornwall's Spring Story 2014
In 2013, the first flowering Magnolia campbellii was recorded on 19th February, a full month before the official start of spring in England. In 2014 this date was a little later on the 3rd March. With a cold winter predicted, when will spring arrive this year? We will be monitoring seven Champion Magnolia campbellii trees to see exactly when they bloom. When all seven trees have at least 50 blooms spring will have arrived in Cornwall.
The Great Gardens of Cornwall would like to thank The Nare Hotel and Toby Ashworth, whose idea and inspiration this was, for the support, dedication and enthusiasm so readily given since the start of this initiative. Toby harboured a strong belief that his hotel guests were missing out on the true magnificence of a Cornish spring by visiting in May, when the most splendid sight of all - the flowering of the magnolias - occurred in February and March each year. And so the idea was born; let's get the message out there - spring comes earlier to Cornwall, and we can prove it!
The contenders!
Below you'll find details of each of the seven Magnolia campbellii champion trees we are monitoring together with profiles of the head gardeners who look after them.
Caerhays Castle Gardens
Caerhays is an informal woodland garden overlooking the sea, extending to over 120 acres. The origins of the garden can be traced back to the work of the Chinese plant hunters at the turn of the Century and many of their new plant introductions can still be seen in maturity in the garden today. Caerhays hosts the Plant Heritage National collection of Magnolias with over 500 different varieties on show.
KEY FACTS on the Magnolia campbellii
30

Current

height

in metres
105

Diameter

in centimetres
1910

Date

planted
50
In full flower!
Gardener profile
Jaimie is only the fourth head gardener at Caerhays since 1896. Although Jaimie's family had been associated with the Caerhays Estate for many years, Jaimie only started work here in 1994. He trained at Cannington College, Bridgwater and became Head Gardener in 1996. Jaimie has instigated the greatest expansion of the gardens since the first decades of the 20th century and has also catalogued and progressed the establishment of the Plant Heritage National Collection of Magnolias at Caerhays.
Jamie Parsons
Head Gardener
Latest image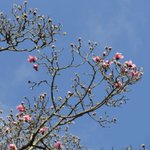 Live from the Garden...
4 days ago
#springstory we think we have at least #50blooms! It's just too windy to count them! @Gr8Gardens Any Volunteers?! http://t.co/XY9cDZO8K6
The Lost Gardens of Heligan
With more than two centuries of horticultural history, Heligan's enchanting gardens and estate offer over 200 acres for your discovery. Home to a National Collection of 'Rhododendrons & Camellias', the UK'S largest rhododendron and the largest collection of Tree Ferns, The Lost Gardens is brimming with plantings to inspire and amaze.
KEY FACTS on the Magnolia campbellii
18

Current

height

in metres
157

Diameter

in centimetres
1860

Date

planted
50
In full flower!
Gardener profile
Mike showed a keen interest in horticulture from an early age. After school, he completed a training scheme at Probus Demonstration Gardens before going on to Writtle College in Essex to attain his National Diploma in Commercial Horticulture.
After returning to Cornwall, Mike set up his own business as a landscape gardener before taking a position in Heligan's historic Flower Garden in cut flower production in 1997. In the subsequent years Mike has worked in all areas of the Northern Gardens and Jungle gaining his wealth of knowledge in his role as Heligan Plant Curator.
Mike Friend
Head Gardener
Latest image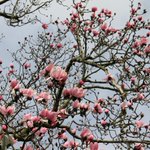 Live from the Garden...
17 hours ago
Spring has officially arrived - 50 blooms on our Magnolia Campbellii #50blooms #springstory http://t.co/Qu6SacRBdG http://t.co/HlrvqjMqfr
Trebah Garden
Trebah is a sub-tropical paradise with a stunning coastal backdrop. The result of 175 years of inspired and dedicated creation. This beautiful valley garden, bursts with exotic blooms and vibrant tunnels of colour which cascade down to a secluded beach on the Helford River.
KEY FACTS on the Magnolia campbellii
24

Current

height

in metres
131

Diameter

in centimetres
1870

Estimated date

planted
50
In full flower!
Gardener profile
Darren studied at Duchy College Rosewarne, followed by a training period with the National Trust at Glendurgan before joining the team at Trebah in 1991. Darren then had a sabbatical at Kew Garden before becoming Head Gardener in 2002.
Darren Dickey
Head Gardener
Latest image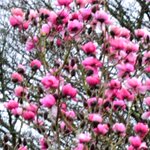 Live from the Garden...
3 days ago
So excited how @Gr8Gardens #springstory is progressing. Could be spring any day soon!#lovecornwall #livefromthegarden http://t.co/pcCb6WALUT
Tregothnan
Tregothnan is an official 'safe site' for the keeping of rare or endangered trees from all over the world. The garden holds some 'Red Book' endangered plants and trees which are larger than any remaining in the wild.
KEY FACTS on the Magnolia campbellii
21

Current

height

in metres
410

Diameter

in centimetres
1937

Date

planted
50
In full flower!
Gardener profile
Neil was born in Essex and has lived in Cornwall for 11 years. He worked for a couple of years at Compton Castle in Somerset before becoming Assistant Head Gardener at Tregothnan in 2005 and then Head Gardener in 2007. He works closely with Garden Director Jonathon Jones on implementing the many new and exciting projects, including the first British-grown tea, as well as the maintenance of the 100 acres of private botanical collection.
Neil Bennett
Head Gardener
Latest image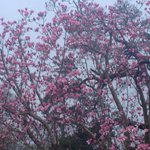 Live from the Garden...
14 hours ago
Come in #darjeeling #springstory is happening in #cornwall Magnolias about to announce spring and new #tea season! http://t.co/83Ui0SDsT9
Trengwainton
A sheltered and luxuriant garden packed full of tender exotics, magnificent magnolias and stunning tree ferns. The garden has panoramic views over Mount's Bay, along with a historic walled garden which is currently being restored.
KEY FACTS on the Magnolia campbellii
18

Current

height

in metres
218

Diameter

in centimetres
1926

Date

planted
50
In full flower!
Gardener profile
Phil has worked as a gardener for the National Trust since 1999. He began working at Trengwainton Garden in January 2002 and was appointed Head Gardener in 2010. Prior to that he worked at Antony House and Gardens. As well as the general garden management duties which are necessary to keep this 28 acre site in pristine condition, Phil takes a lead in engaging with outside groups such as schools, vulnerable adult groups and Duke of Edinburgh Award scheme particpants.
Phil Griffiths
Head Gardener
Awaiting first Spring Story tweet...
Trewidden
Planted in the 1840's by Edward Bolitho, Trewidden Garden has a rich horticultural and industrial past. It has a truly remarkable stand of tree ferns, set within ancient tin workings, said to be the finest in the Northern Hemisphere. It also has Champion Magnolias and an extensive collection of Camellias, Rhododendrons and Azaleas within a mature woodland setting.
KEY FACTS on the Trewidden Belle
13

Current

height

in metres
47

Diameter

in centimetres
1976

Date

planted
50
In full flower on
19/02/2015
Gardener profile
Trained at the Royal Botanic Gardens, Kew, Richard has had a wide experience of gardening in Cornwall, from private gardens taking in the fringes of Bodmin Moor to a coombe garden in west Penwith. With a keen interest in the Magnoliaceae Richard has been the Head Gardener at Trewidden for the last 5 years.
Richard Morton
Head Gardener
Live from the Garden...
1 week ago
Magnolia 'Trewidden Belle' had more than #50blooms #springstory @Gr8Gardens on 17th Feb
Trewithen
Trewithen is historic private Estate boasting one of the loveliest gardens in England. With its magnificent collection of camellias, rhododendrons and magnolias, its wonderful woodland walks and its heritage family home, Trewithen is a rare and unique Cornish gem.
KEY FACTS on the Campbellii subsp.mollicomata
17

Current

height

in metres
115

Diameter

in centimetres
1928

Date

planted
23
Blooms so far!
Gardener profile
Gary Long became Head Gardener at Trewithen in January 2004 and is only the third person to take on the role in over 100 years.
Gary's interest in gardening began at school during a period of work experience with John Bassett Landscaping. In March 2007 Gary travelled to China on a study tour to look at Camellia in their native environment and to see the International camellia species garden in jinhua. In 2012 he travelled throughout Yunnan province of China with the International Camellia Society.
Gary Long
Head Gardener
Latest image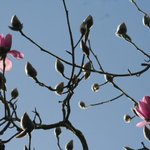 Live from the Garden...
12 hours ago
Only one #hellomagnolia left to reach 50 flowers and it will be officially spring #springstory http://t.co/c25KC7dXAO