Visit Tremenheere Sculpture Garden
Opening Times
Gardens
Daily, 10.30am – 5.30pm
Gallery
Tuesday – Sun, 11am – 4.30pm
About Tremenheere Sculpture Gardens
Tremenheere Sculpture Gardens' dramatic landscape, combined with large-scale exotic, sub-tropical planting, provides the backdrop to contemplative and inspiring art by internationally renowned artists.
A major attraction near Penzance in West Cornwall, Tremenheere can be found in a beautiful sheltered valley, overlooking St Michael's Mount, with woods and a stream, interwoven with an evolving programme of contemporary artwork.
The creations of artists such as James Turrell, David Nash, Richard Long, Tim Shaw and Peter Randall-Page interact with the setting to create site-specific permanent work, which harmonises with the landscape.
Within this breath-taking location, Tremenheere hosts its sculpture garden, gallery, shop, nursery and restaurant.
For more information including opening times and admission prices, please visit our website.
Images: Karl Davies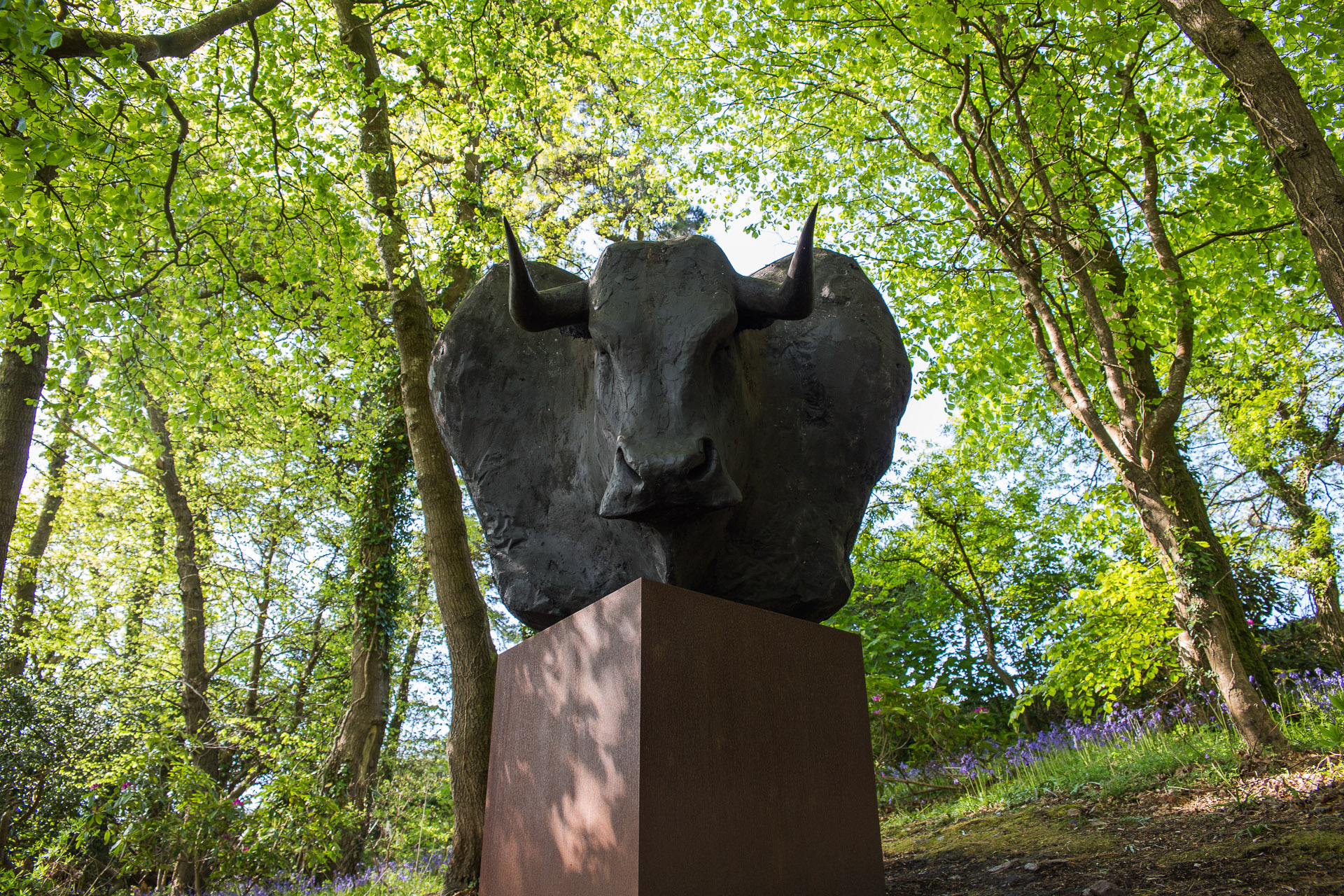 Is there a cafe?
Yes. Tremenheere Kitchen provides a perfect dining space, with unbeatable views of St Michael's Mount and an ever-evolving menu that celebrates the best of local produce. Don't forget to book!
Do you welcome group visits?
Yes. We offer a discount for groups of 12+ and our car park can accommodate coaches. Guided tours are also available at an additional cost. Telephone 01736 448089 (Ex 1) or email ali@tremenheere.co.uk to book a group visit.
Are you dog friendly?
Dogs on leads are welcome in the gardens and the outside seating area of Tremenheere Kitchen.
Are you suitable for families?
Yes. Spark imagination across all ages with an abundance of space, nature and art. Under 11s enter for free, with discounts available for 11-15 years old and families. Activity maps available.
Is there disabled access?
Unfortunately due to the natural contours of the land, access to the gardens is severely limited for those with physical disabilities and is not recommended for mobility scooters and wheelchair users. The gallery and restaurant are both fully accessible.
Tremenheere Sculpture Garden
Tremenheere Sculpture Garden